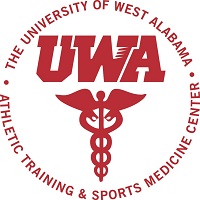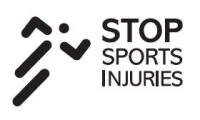 UWA Athletic Training & Sports Medicine Center
Faculty & Staff
Candice Keene, DPT, ATC
Athletic Trainer/Clinical Instructor in Physical Therapy & Athletic Training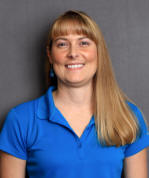 Candice Keene is in her seventh year on The University of West Alabama Athletic Training and Sports Medicine staff. Candice currently serves as a Clinical Instructor in Physical Therapy and Athletic Training with the UWA Athletic Training & Sports Medicine Center. Candice is currently employed by Champion Sports Medicine as Clinic Director in Livingston. In addition to her role as a Clinical Instructor, Candice is responsible for the evaluation and treatment of patients from Livingston and the surrounding areas that require physical therapy services. In 2016, she was elected President of the UWA National Alumni Association and serving two years as Vice-President.

Candice received her B.S. in Athletic Training from the University of West Alabama in 2005. While a student at UWA, Candice worked with football, cheerleading, basketball, volleyball, softball, and baseball. She was fortunate to be a part of the 2005 GSC baseball championship team. Upon graduation from UWA, Candice received her Doctorate in Physical Therapy in 2007 from the University of St. Augustine. After finishing her Doctorate she worked for Rush Foundation Hospital in Meridian, Mississippi.

Candice is from Arab, AL and now resides in Meridian, MS with her husband, Russell, newborn twins, and their many animals.
Physical Education and Athletic Training
Sumter County Health Services Directory
Dr. R. T. Floyd, Director
UWA Station 14
Livingston, AL 35470
205.652.3714
205.652.3799 (fax)
rtf@uwa.edu